MEMBERS ONLY Join Now Renew Now
About the WSSA
Founded in 1948, the WSSA was formed to advance the science and art of anesthesiology, and to stimulate interest and promote progress in that specialty. It is a Washington State Non-profit Corporation, and is a component society of the American Society of Anesthesiologists. Read more...
Save the Date!


The WSSA's Spring Scientific Meeting will be held Saturday, March 7th, 2015 at the
Bell Harbor International Conference Center in Seattle.

The WSSA would like to thank our Spring Scientific Meeting exhibitor abeo.
Interested in becoming an exhibitor? Please complete the WSSA Exhibitor Registration Form.

 

What's New


WSSA AT THE HOUSE OF DELEGATES


WSSA's delegation to the October 2014 ASA House of Delegates in New Orleans!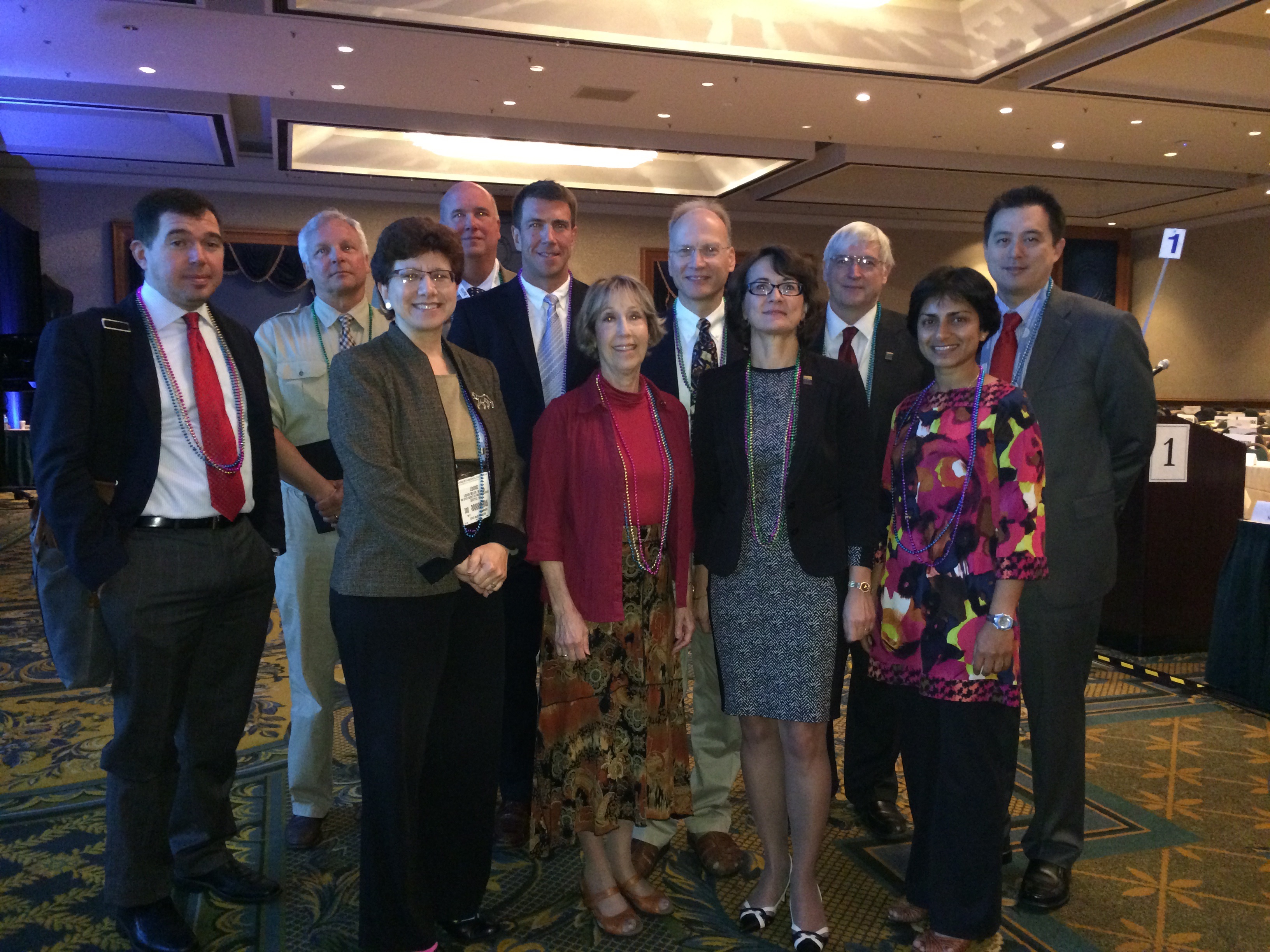 Front Row (from left to right): Dr. M. Sean Kincaid, Executive Director Louise Miller, Dr. Vita Pliskow, Dr. Daniela Alexianu, Dr. Aparna Ananth
Back Row: Dr. John Bramhall, Dr. Mark Flanery, Dr. James Berkman, Dr. James Stangle, Dr. Robert Hsiung

 

EBOLA EDUCATION PACKAGE


In response to the Ebola public health emergency, the American Hospital Association (AHA) has prepared an Ebola education package. This package contains information that the American Hospital Association believes would be useful to healthcare providers and institutions right now.

This package can be found on the WSSA Resources page.


 

ASA STUDY


Nurse anesthetist care not equal to physician anesthesiologist-led care, comprehensive evidence-based review finds, American Society of Anesthesiologists® calls for further examination. Chicago - (August 19, 2014)

 

ER is for EMERGENCIES: REDUCING PREVENTABLE EMERGENCY ROOM VISITS


The WSMA, the Washington State Hospital Association (WSHA), and the Washington State Chapter of the American College of Emergency Room Physicians (WA-ACEP) were successful recently in getting the state to abandon its "zero tolerance" policy that would have denied Medicaid emergency visits and cut hospital and physician payments. The coalition instead proposed an alternative plan that protects patient safety while addressing the root of the inappropriate use problem—inadequate access to primary care, chronic medical conditions, and substance abuse issues.  
 
Information can be found on all three coalition member websites; learn more about the alternative plan and how you can help make it successful:

WSMA
WSHA
WA-ACEP

Read the following articles for more information:

7 Keys to Reducing Preventable Emergency Room Visits
4 Key Ways Primary Care and Community Physicians Can Help Reduce Unnecessary ER Visits


Links
Visit the Legislative/Regulatory page for more information.